BBC reality star Jazz Burkitt dies aged 28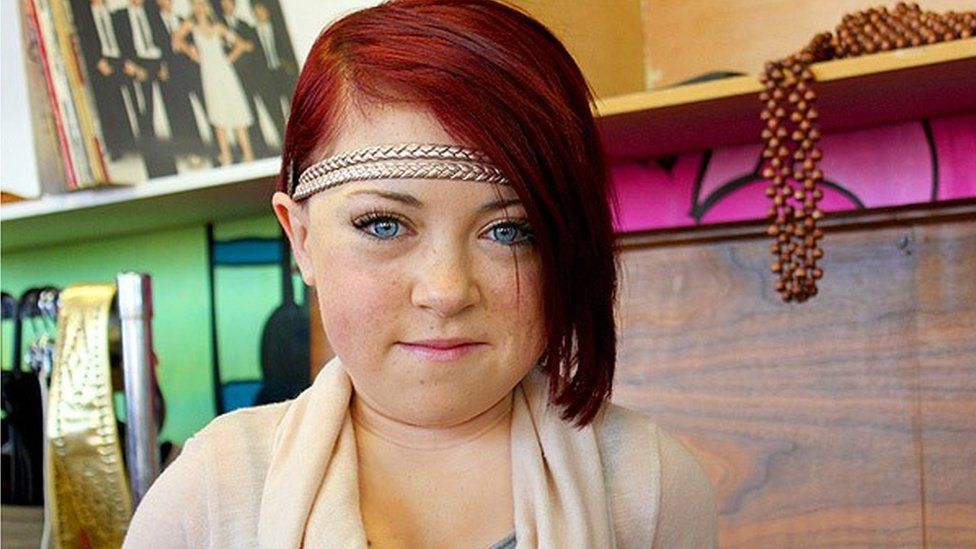 Reality TV star Jasmine Burkitt has died at the age of 28.
Her fiancé, Lewis Burke, described her as "the kindest person he'd ever known" in a tribute posted on social media.
Ms Burkitt, from Colwyn Bay, was born with dwarfism. She appeared in the BBC Three documentary series Small Teen Big World in 2010 and later in Small Teen Bigger World.
Known as Jazz, she appeared in the films with her mum, Bev Burkitt, who also had dwarfism and who died in 2014.
Her fiancé Lewis Burke posted on the couples' Facebook blog that she had passed away on Monday "after a lifelong battle with a very serious mental illness".
"She is the most incredible human that ever walked this planet, she is the strongest, funniest, most kindest and purely decent person I've ever known.
"I am truly devastated. She changed my life forever and I'll never be the same."
In recent years, Jasmine and Lewis had been documenting their lifestyle on social media, living in a tent in Bodelwyddan with their dog Loki, after struggling to get council accommodation.
The introduction on their blog page, Join our Journey, reads: "We're a differently abled couple who happen to live in a tent outdoors, in the UK.
"Although this wasn't really our first choice, we are still determined to remain happy and productive throughout!! We are turning our homelessness from something negative to something positive."
The pair had recently purchased a caravan and were in the process of renovating it. They also ran an online shop where they sold items including artwork and clothing.
Their dream was to find some land to buy "so one day, we can build ourselves a no harm farm and live life completely off the grid, self-sufficiently".