Cardiff: Mum accused of killing toddler through fasting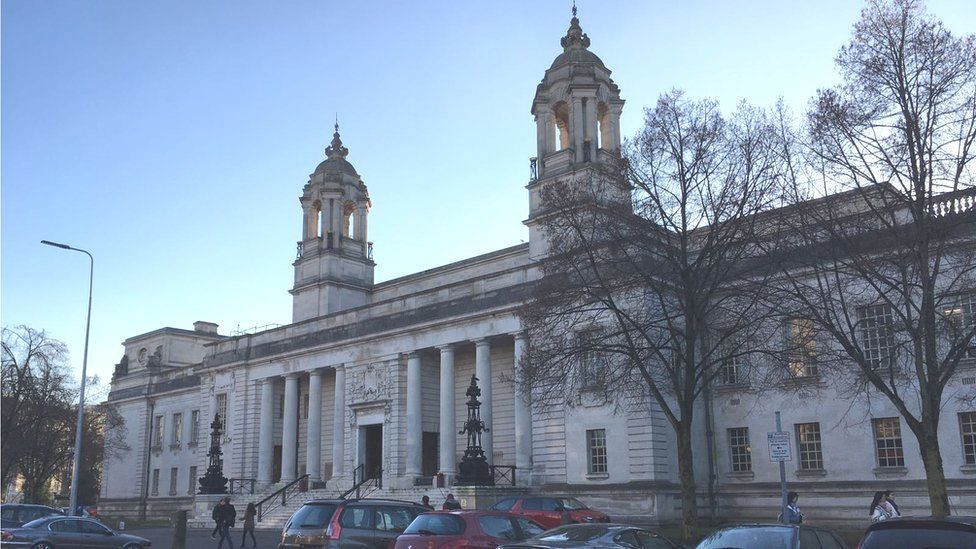 A mum killed her three-year-old son through religious fasting during the Covid lockdown, a court has heard.
Olabisi Abubakar, 42, was found "thin, malnourished and dehydrated" on a sofa bed alongside her son, Taiwo, in June 2020.
Cardiff Crown Court heard the little boy weighed just 9.8kg (1st 5lb) and had died of malnutrition and dehydration.
Ms Abubakar denies manslaughter and neglect charges.
Prosecutor Mark Heywood KC told the jury on Thursday that a friend of Ms Abubakar raised the alarm when he was unable to contact her.
Mr Heywood said police forced open the door of her flat in Cardiff to find a "tragic and distressing scene".
He said Ms Abubakar had "consciously and deliberately neglected" Taiwo by failing to provide food and water and by "forcing him to fast with her".
He also said that she suffered "delusions" as a result of suffering from paranoid schizophrenia.
"There is evidence that as a result of that delusional state, she may not have noticed the physical acts," Mr Heywood said.
The jury would have to decide whether and to what extent that was the case, he said.
The court heard Ms Abubakar was a Pentecostal Christian who believed fasting was important to her faith.
But the court was told that children are not expected to take part in the fast.
A notebook was found in the flat in Ms Abubakar's handwriting which detailed a number of occasions when she and Taiwo were fasting to seek help from God during the pandemic.
Ms Abubakar later told police that she had been fasting, but denied withholding food and water from Taiwo.
She also denied increasing her fasting because she had not received the help she sought from God.
The court heard Ms Abubakar came to the UK in 2011 from Nigeria, first staying in London with her sister before moving to Cardiff in 2017 as an asylum seeker after she gave birth.
Ms Abubakar told police she did not remember anything from the three days before the police forced entry to her flat.
"She believed she had been in heaven because she could see relatives who had died and heard angels singing. She said she didn't want to die and the angels brought her back to life," Mr Heywood said.
He said Taiwo was previously described as a "fat, happy and healthy" child before he and his mother disappeared from view in the community.
Ms Abubakar was described as being very concerned by the dangers posed by Covid-19 and rarely left her flat.
A friend who did shopping for the mother and son noticed that, by early June 2020, Taiwo looked "thin and unhappy".
He raised the alarm when he could not get a response at Ms Abubakar's flat on 29 June.
The jury have been told that Ms Abubakar is being treated for paranoid schizophrenia and is appearing at court via video link from a hospital.