New cabinet system plan for Powys council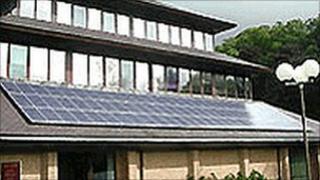 A Westminster-style cabinet system could be introduced by Powys council next year and residents are being asked for their views.
The council has launched a public consultation on the planned changes, which could be introduced in May 2011.
It currently operates an alternative management system which is controlled by a chairman and 14 board members.
The board is made up of a selection of political and independent groups.
The Welsh Assembly Government is introducing new rules, including the removal of the alternative arrangement system from April 2012.
The move will leave just two options for Wales' 22 unitary authorities, a leader and cabinet executive or an elected mayor and cabinet executive.
Under the options, either the leader or publicly elected mayor would appoint a cabinet of up to 10 councillors
Powys council prefers the leader and cabinet model, but is giving residents a chance to voice their opinions.
Details of the proposals are listed on the council's website www.powys.gov.uk under "Have your Say", and the deadline for comments is Thursday, 30 September.