Councils in east Wales fight to retain EU cash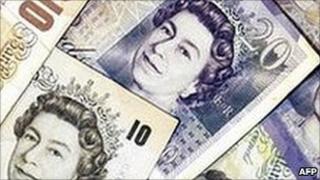 Seven councils in east Wales have joined forces in a fight to retain millions of pounds of European Union (EU) funding.
The EU money, with match finding from private and voluntary sectors, is worth £280m and supports a range of projects.
But it is feared Powys, Cardiff, Flintshire, Monmouthshire, Newport, Vale of Glamorgan and Wrexham will have trouble retaining funding past 2013.
A conference is being staged in Powys to lobby for continued support.
Former First Minister Rhodri Morgan was the key speaker at the conference in Llandrindod Wells, organised by the Welsh Local Government Association (WLGA) to bring groups together to discuss the issue.
Known as Regional Competitiveness and Employment Objective funding, it is contributing to a number of projects and initiatives, ranging from flood defence to business support.
Powys councillor Wynne Jones, who is responsible for regeneration, said: "As a result of budgetary pressures, MEPs and other stakeholders are warning that competitiveness funding might be absent from the next EU programming period.
"The absence of these funds would be a huge blow to Powys and east Wales. The current programme has helped the council, residents and business by contributing to a number of projects and initiatives, ranging from flood defence to business support.
"Further support from the programme can be of great help to the council in its efforts to improve the quality of life for residents, businesses and visitors."
Powys council said local authorities in east Wales, led by the WLGA, had joined forces and launched a lobbying initiative that would "stress the need for continued funding support for the region".
Chris Holley, WLGA spokesman for European affairs and regeneration, said the EU funding was "crucial for the region in terms of job creation, prosperity, and in helping to continue the economic, environmental and social development of the region".
An EU competitiveness regions declaration is also being signed at the conference, which will be delivered to Brussels in October.