Radio Maldwyn in Newtown off air and under threat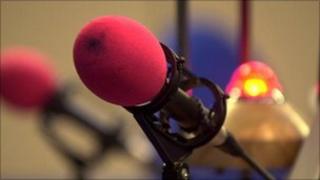 A radio station is under threat and could go out of business at a meeting next month.
Shareholders of Radio Maldwyn, which has been broadcasting from a studio in Newtown, Powys, since 1993, have been sent a notice of insolvency.
An extraordinary general meeting will be held on 13 December to discuss the station's future.
MP Glyn Davies, who is a shareholder, said the station must have "local input" if it is to have a future.
Radio Maldwyn presenters have stopped broadcasting and the station is currently playing back-to-back music.
The station managing director Austin Powell has been unavailable for comment.
A shareholder, who did not want to be named, confirmed he had been sent a notice of insolvency, and said a meeting would be held at Newtown's Regent Centre on 13 December.
He said shareholders would be asked to consider two resolutions - to wind up the company and to appoint liquidators.
Montgomeryshire MP Mr Davies said: "I'm very sorry for the local community, but if it does go forward I hope there will be some local input to provide local content for the people of Montgomeryshire."
Radio Maldwyn broadcasts across mid Wales and provides a local news service.
Powys council is understood to own the station's studio in Newtown, which is rented to Radio Maldwyn.