Kirsty Jones murder - Dyfed-Powys Police go to Thailand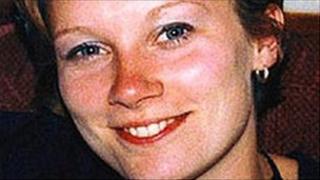 Dyfed-Powys Police is sending two senior officers to Thailand to help an investigation into the murder of a backpacker 12 years ago.
Kirsty Jones, 23, from Tredomen, near Brecon, Powys, was raped and strangled at a guesthouse in Thailand in 2000.
Despite a number of arrests, no charges have ever been brought over her death.
The force said two detectives were flying out at the weekend to discuss the progress of the case and a DNA sample of a potential suspect.
Det Chief Super Steve Wilkins said he remained hopeful that the case could be solved.
He said the force had re-interviewed a number of witnesses now living in the UK and had traced a number of witnesses living in Thailand and one in India.
"I believe the DNA profile that they have should be the focus of the investigation, and we are willing to assist them in interpreting its value," he said.
"We think that the answers to this case rest in Thailand, in particular in Chiang Mai."
Farmer's daughter Ms Jones, a Liverpool University graduate, was found dead in a room at the Aree guest house in Chiang Mai in northern Thailand, 435 miles (700km) north of the country's capital Bangkok.
She was three months into a two-year around-the-world trip.
Her mother Sue Jones has pledged never to give up the fight to see her daughter's murderer caught.
Dyfed-Powys Chief Constable Ian Arundale said: "The Thai Authorities are aware of our commitment to discover the truth and secure justice for Kirsty and the Jones family.
"Senior officers are still firmly of the view that this is a case which can be brought to a successful conclusion.
"It is an unusual case and we feel that even almost twelve years later, we can provide assistance to the police in Thailand to help catch the offender."