Successful recycling scheme in Powys extended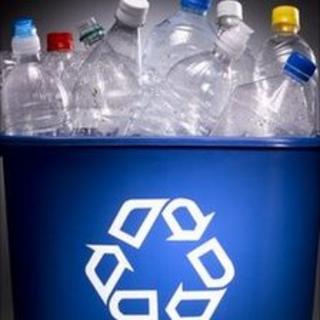 A pilot project which has helped two Powys communities reach a national recycling target ahead of schedule is being extended in the county.
Presteigne and Norton, which has been in the Zero Waste Wales scheme since April 2010, have recycled 75% of municipal rubbish.
The lessons learned are being used to create a hub in Newtown for businesses to recycle or re-use materials.
By 2025 the Welsh government expects Wales to recycle 70% of its waste.
The aim of the zero waste scheme is to "reduce to a minimum" the amount of refuse the communities send to landfill.
Cwm Harry Land Trust, which runs the scheme in Powys, has received £682,621 from the Welsh government for the new hub, and a proportion of the money will be used to extend the pilot project in Presteigne and Norton for another year.
The trust will work in partnership with Powys council on the hub, which will also create jobs.
Adam Kennerley, the chief executive of Cwm Harry, said: "We look forward to working in partnership with Powys County Council to create new jobs and help make the essential move towards a circular economy, where valuable resources are used again and again, rather than dumped to landfill."
Since April 2010, Cwm Harry has been collecting refuse from 250 households in the town of Presteigne and village of Norton everyday.
Residents have placed rubbish which can be recycled in a range of labelled containers.