Radio Beca given community licence to broadcast mainly in Welsh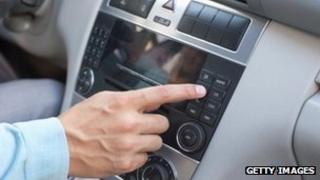 Media regulator Ofcom has awarded a community licence to a new radio station for much of west and mid Wales, which will broadcast mainly in Welsh.
Radio Beca was formed following the takeover of Aberystwyth-based Radio Ceredigion by Town and Country Broadcasting (TCB) in 2010.
The new station will cover Ceredigion, Carmarthenshire and north Pembrokeshire.
Its chair is also bidding for a commercial licence for Ceredigion.
Chairman Geraint Davies, who was a former volunteer at Radio Ceredigion, has complained that TCB has put more emphasis on English language broadcasting since its takeover.
Ofcom refused a request by TCB last year to cut its Welsh language output at Radio Ceredigion, which is split almost equally.
Mr Davies said: "The decision to form Radio Beca was taken after Radio Ceredigion was taken over in 2010.
"Winning the licence is a very exciting prospect because we're not just covering one area, we'll be covering three - Ceredigion, Carmarthenshire and north Pembrokeshire.
"Granting this licence is a major departure for Ofcom because in the past they have limited community radio coverage to a 5km (3m) radius of their home bases."
Mr Davies said Radio Beca was likely to be based in an area central to the three counties, and the station had two years before it had to start broadcasting.