Phantom of the Opera's Philip Griffiths returns for Abermule chapel celebration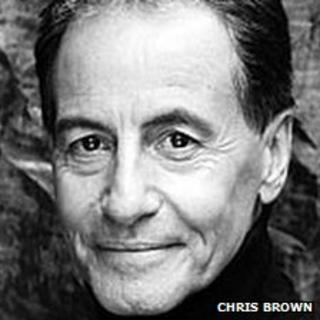 A star of West End musicals is swapping the stage for a village chapel to help celebrate its 150th anniversary.
Philip Griffiths, originally from Caersws, Powys, will perform at Abermule Calvinistic Methodist Chapel, where he has close family ties.
He sang there as a boy, his parents were married there 65 years ago and his uncles preached and led the singing.
He has spent the last 32 years in the West End performing in The Phantom of the Opera, Chess and Evita.
This makes the singing star one of the longest-serving performers in London's theatre scene, and he is celebrating 40 years in the business this year.
Now he is rolling back the years and returning to the chapel where he sang as a boy, but confessed he had not visited for years.
"I'm delighted to be asked back to the chapel. I have close family ties to it on my mother's side of the family," said Mr Griffiths.
"I haven't been there for years, but I sang there on many occasions in my childhood when they had special anniversaries and songs of praise."
Mr Griffiths was brought up at Moat Farm in Caersws, a village a few miles from Newtown. He left the area at 17 to train at the Royal Manchester College of Music.
He has since performed with some of the West End's biggest stars, including Elaine Paige in Chess, Anything Goes and Evita.
He has spent the past 22 years in The Phantom of the Opera, where he plays Monsieur Reyer and the Auctioneer eight times a week.
Large crowds
Clearly, he is used to performing in front of large London crowds, and there will be about 130 at the Abermule chapel celebration, near Newtown, on Sunday at 18:00 BST. He will perform one of his favourites hymns, How Great Thou Art.
He is set to perform at another chapel celebration on 1 July.
"I'm performing at a service celebrating the 100th anniversary of Caersws chapel, which I attended as a boy," he added.
"I had a wonderful childhood and my roots have always been in Montgomeryshire."
Abermule Calvinistic Methodist Chapel said it was delighted Mr Griffiths had accepted the invitation to perform.