NHS funds for 'dislocation' teen Phoebe Bruce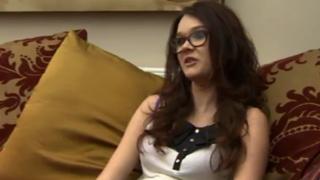 A teenager with a medical condition which causes her joints to dislocate up to 18 times a day is to have NHS funding to see a specialist.
Phoebe Bruce, 17, from Hawarden, Flintshire, has a rare condition that she says leaves her in constant pain.
After waiting four months for a decision by a Welsh NHS body, her parents made a public appeal last week.
Phoebe has Elhers-Danos syndrome, a genetic condition caused by a defect in the body's protein collagen.
The funding decision by the Welsh Health Specialised Services Committee was relayed to the family by Alder Hey Hospital in Liverpool where Phoebe has already had some treatment.
Phoebe's mother, Yvonne, said: "We haven't been told the amount yet, but it will mean that she can go to London to see a specialist for tests, either at a private clinic or possibly an NHS hospital.
"It's a great relief to finally hear that funding is being made available for Phoebe and she's absolutely made up."
Mrs Bruce added that her daughter has learnt to manage her dislocations and can often put them back herself.
She said: "But at other times, when her arms dislocate, she has to go to the hospital A&E units at Wrexham or Chester. It's been getting worse for months."