Powys council leisure centres could be run by trust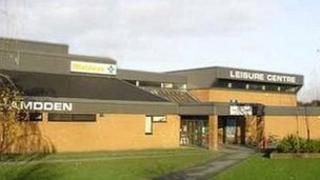 The control of 15 Powys leisure centres could be handed to an independent body as the council looks to secure their long-term future.
Powys council said the centres needed more than £6m of investment over the next 10 years.
By managing them through a trust it said it could save up to £450,000 a year in business rates.
The council cabinet will be asked on Tuesday to approve the use of a special advisor to develop the plans.
The local authority said a number of management options had been investigated, including setting up an arm's length trust, partnering with a not-for-profit provider or working with a commercial enterprise, with an arm's length trust being the preferred model.
It said the £450,000 saved through not paying business rates would be re-invested to protect leisure services in the county, and to develop and maintain existing facilities.
The cabinet will be asked to approve the use of a specialist adviser to develop the preferred model.
Myfanwy Alexander, the cabinet member for leisure and learning, Myfanwy Alexander, said: "The leisure trusts will put our leisure facilities on a firm footing and will allow them to lead a new period of integrated community sports development within Powys.
"It is a development which will be tailor-made to serve the needs of the people of Powys."
The Welsh Local Government Association warned in October that leisure centre provision across Wales would fall as councils struggled with budget cuts.
Figures obtained by BBC Wales at the time showed 5% less is being spent on leisure centres this year compared to 2011/12.
In response, the Welsh government said the majority of funding it provided to local government in Wales was not ring fenced and it was up to each authority to make its own budget decisions.