Ysgol Maesydre: School out of special measures after 18 months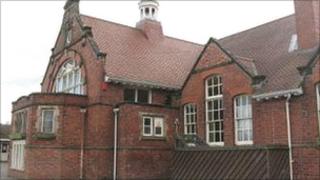 A struggling primary school in Powys has been taken out of special measures after 18 months by education standards body Estyn.
Ysgol Maesydre in Welshpool was classed as failing after an inspection revealed unsatisfactory performance.
But after a follow up inspection Estyn said "significant improvement" had been made since the appointment of a new head teacher.
The previous head teacher stood down at the end of 2011.
An acting head was in place until April 2012 when Russell Cadwallader was appointed to the post on a permanent basis.
Estyn's inspection report in May 2011 highlighted some good features at Ysgol Maesydre, which has around 190 pupils, but some areas were found to be only adequate or unsatisfactory.
Inspectors said at the time that special measures were required because of "poor standards overall".
An action plan was later drawn up by the school and Powys council to address Ysgol Maesydre's shortcomings.
Following a monitoring visit in November, an Estyn report said the school was judged to have made "sufficient progress" and would no longer need any follow-up activity.
"Since the appointment of the new head teacher in April 2012 there has been a significant improvement in the school," said Estyn.
'Work as a team'
"The head teacher, effectively supported by the newly established senior management team, has managed to bring together all staff and governors to work as a team.
"This whole school approach has in a short time had a marked influence on pupils' standards and wellbeing throughout the school."
The Estyn report added that good progress had been made in addressing nearly all of the priorities in a post-inspection action plan.
However, some of the improvements had not yet had sufficient time to impact fully on the school's work, Estyn said.