Borth youth hostel at risk if buyer is not found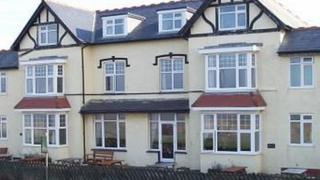 A youth hostel in Ceredigion which needs a £600,000 revamp is for sale and could close if a buyer is not found.
One full-time job and three part-time posts are under threat at the Borth hostel near Aberystwyth.
The Youth Hostel Association (YHA) said it was difficult to justify spending money on the property because guest numbers were low.
Ceredigion MP Mark Williams said it was hoped a buyer could be found who would be willing to keep it open as a hostel.
The YHA said the 60-bed building would remain open until it was sold.
Two other hostels in Wales - Kings near Dolgellau, Gwynedd, and Brecon in Powys - were put on the market last autumn.
YHA spokesman Duncan Simpson said the decision to sell Borth hostel was made in March and it was just about to be put on the market.
"It's not a particularly large hostel and its occupancy rates are not that high," he said.
"We know we need to improve it, we know we need to invest and it will cost £600,000 to bring it up to standard.
"It makes it difficult for us to make a business case when you take all this into account."
'Very concerned'
Mr Simpson said staff in Borth would be helped to find work at other hostels or other jobs locally if the premises closed.
"I have known it take two to three years before hostels are sold and it might be that the hostel continues within our network but with a new owner," Mr Simpson said.
Ceredigion MP Mr Williams said he was "very concerned".
"Borth is a hugely attractive holiday destination, not least with the opening of the coastal path along the stunning Ceredigion coastline," he said.
"On that basis, I arranged for the YHA chief executive [Caroline White] to meet me.
"She has assured me that one option being explored is the YHA enterprise scheme, whereby hostels can be owned independently while benefiting from the YHA's booking system and marketing."