Gregynog Festival to celebrate work of Belgian refugees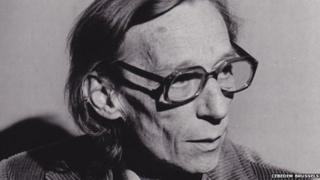 The music of Belgian refugees who moved to mid Wales at the start of World War One will be the centrepiece of this year's Gregynog Music Festival.
The classical music event near Newtown in June will also explore the impact of the English Civil War on musicians in Wales.
It was founded in 1933 by art collectors and sisters Gwendoline and Margaret Davies.
This year's festival is held between June 13 and 29.
The World War One events at the festival includes music by Belgian refugees who came to live in Powys and Ceredigion in October 1914 thanks to the philanthropy of the Davies sisters and their stepmother Elizabeth.
In 1914 when Germany invaded Belgium, more than a million Belgians fled their homes and about 100,000 came to Britain seeking refuge.
The Davies family helped a number of refugees leave Belgium with the aim of boosting the creative arts in Wales.
The artist members of this expatriate community were the subject of a major exhibition at Cardiff's National Museum and Ghent's Museum of Fine Arts in 2003.
Festival Artistic Director, Dr Rhian Davies, said: "The musicians were equally distinguished, holding prominent positions at the Brussels Conservatoire, Royal Palace and La Monnaie, yet their achievements have received scant attention.
"The remarkable story of the singers, string players and pianists who toured Wales giving concerts in aid of the Belgian Relief Fund continues to emerge."
The ensemble often gave world premiere performances of new repertoire by the refugee composers Eugène Guillaume and Nicolas Laoureux, with Guillaume dedicating his Fantaisie for violin and piano to Gwendoline Davies.
David van de Woestijne, born to refugee parents in Llandinam's Lion Hotel in February 1915, would also grow up to become a leading Belgian composer.
Dr Davies has traced manuscripts of their works to uncatalogued collections in Brussels.
These compositions will be revived by the Belgian violinist Yossif Ivanov, the BBC National Orchestra of Wales with harpist Sioned Williams and conductor Jac van Steen and the Nash Ensemble during the festival.
A study day will also recount the latest research about the Belgian refugee musicians and artists by scholars from Belgium and the UK.
The festival will also hold a number of outreach events.
These will include a visit to the Gwynedd home of Welsh-language poet Hedd Wyn, posthumously awarded the National Eisteddfod chair in 1917 after he had been killed at the Battle of Passchendaele in Belgium six weeks earlier.
Hedd Wyn's biographer, Alan Llwyd, will also give a lecture on the poet's work in nearby Trawsfynydd after the visit.
Concerts will also be held at Llandinam and Llanfair Caereinion.