Welshpool Football Club plan to invest in town youth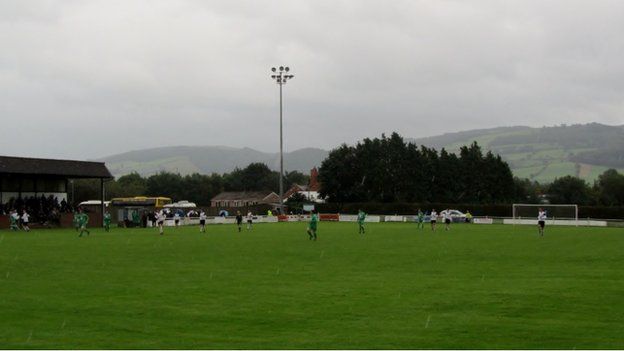 Welshpool Football Club is set to forge closer links with the town's council in a bid to improve youth facilities in the area.
A working group has been set up to draw-up plans to boost interest in sport amongst young people in Welshpool
The club has released £25,000 to improve facilities at its ground and strengthen links with the community.
The first meeting will be held at the end of May.
Welshpool Football Club Treasurer, Clive Rowlands, said the move had come after the Lilywhites had received a financial bequest.
"We decided that now was the time to try and redevelop some of the facilities at the Maes-y-dre ground for the first time since the 1970s," he added.
"Club officials want to try and attract more young people to take part in sport so we can improve the lives of the next generation."
Mr Rowlands said the ground's current facilities were poor including a dilapidated grandstand that suffers from persistent vandalism and no disabled toilets.
He added that the town council had been approached to provide advice on the best way to forge links with young people.
"We also want to get the best use of the money to develop the club as a club for the youth," he said.
Welshpool Town FC were formed in 1878 and has played its home games at Maes-y-dre since 1895.
It was relegated from the top tier of Welsh football in 2010 and now plays in the Mid Wales League.
Related Internet Links
The BBC is not responsible for the content of external sites.