Six take redundancy from Rachel's, Aberystwyth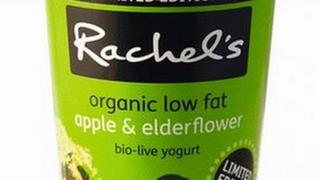 Six staff took voluntary redundancy from organic yogurt maker Rachel's in Aberystwyth during April and May, the firm has confirmed.
But it said it remains committed to the factory and no more job losses were planned.
Rachel's, owned by French dairy giant Lactalis, said the staff left after production changes at the factory.
The firm said: "We remain committed to the factory in Aberystwyth and there are no plans for further redundancies."
Rachel's was founded in the 1980s by Rachel Rowlands and her husband Gareth, a local farmer, but was sold to a large manufacturer in 1999.
Lactalis bought Rachel's, which employs more than 100 people, from US company Dean Foods in 2010.