Aberystwyth University fellow Bill Williams on Royal Society list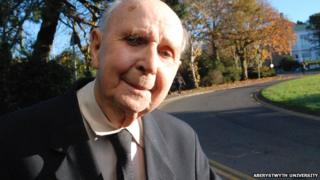 An honorary teaching fellow at Aberystwyth University has been named as one of the Royal Society of Chemistry's 175 faces of chemistry.
Bill Williams has been recognised for his work educating more than 80,000 schoolchildren during his career.
The list marks people, past and present, who have made notable contributions to chemistry and science.
Other people on the list include Marie Curie, who received two Nobel Prizes in different scientific fields.