Fresh bid launched to clear Llandrindod Wells man's name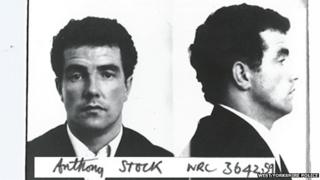 Campaigners are making a fresh attempt to clear a man of armed robbery despite the fact he died two years ago.
Tony Stock, from Llandrindod Wells, Powys, tried four times to clear his name when he was alive but failed with each attempt.
He was convicted of an armed robbery at a Tesco store in Leeds in 1970 and spent six years in prison.
But in 1979, an armed robber called Samuel Benefield admitted more than 40 offences including the raid in Leeds.
Stock insisted that he was at home celebrating his birthday when the crime took place and said incriminating remarks attributed to him following his arrest had been fabricated.
Despite his protests he was found guilty and jailed for 10 years.
Hunger strike
In prison he went on hunger strike after the Court of Appeal first upheld his conviction.
When he was released in 1976 his marriage was over and he moved to Llandrindod Wells, where he re-married and set up a carpet business.
Three years later it emerged that Benefield had admitted to the Tesco hold up.
South Wales solicitor Glyn Maddocks worked on Stock's second Court of Appeal hearing in 1996, when the judges had their first opportunity to consider Samuel Benefield's testimony.
"We all thought it was a foregone conclusion," he told BBC Radio Wales' Eye on Wales programme.
"It doesn't get much better in the British criminal justice system than someone saying, 'I did it. He didn't'."
The following year saw the establishment of the Criminal Cases Review Commission (CCRC) which sent the case back to the Court of Appeal two more times.
The Court of Appeal upheld the conviction both times.
Stock died at the age of 73 but Mr Maddocks is still working on the case, preparing a fresh submission to the CCRC.
He said: "As a result of the forensic analysis of absolutely every single bit of paper that we've been able to obtain over the last 40-odd years, we have come up with some new points."
Eye on Wales is on BBC Radio Wales on Sunday 7 December at 12:30 GMT and then on iPlayer.