Plan to close schools in Powys agreed by councillors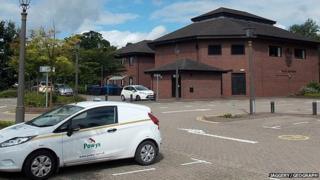 Councillors have agreed plans to close "a number" of Powys schools and sixth-forms.
Powys County Council's cabinet unanimously supported recommendations in a report by consultants Price Waterhouse Cooper on Tuesday.
The report said three schools needed to be closed, but the cabinet amended it from three to "a sufficient number".
No schools were named as the ones preferred for closure.
The report was commissioned by the council in the face of falling pupil numbers and surplus school places.
The cabinet also supported recommendations to establish at least one Welsh medium secondary school and consolidate other Welsh medium streams into larger schools.
A detailed report will be presented to the council's cabinet in March.