Trapped in time: Images of the mysterious 'Cloud House'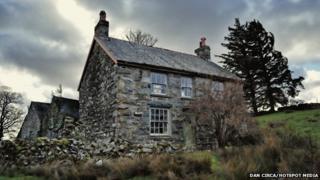 A forgotten farmhouse in mid Wales, left untouched for years, has been captured on camera.
Dubbed the 'Cloud House', due to the cloud topped mountains that surround it, is in a remote location which has no accessible road.
Inside the house are trinkets and artefacts, including pocket watches and photos, all from decades ago.
Photographer Dan Circa said he had a feeling visitors "were welcome, as long as they behave themselves".