Objector stops flood protection work due to start in Powys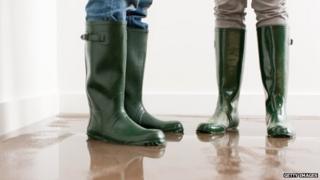 Work on flood protection in Powys has been stopped due to an objector to the scheme.
Powys council said the latest phase of work in Talgarth to help protect 19 properties was due to start in March.
However, they say a single objection has delayed the process which has resulted in funding being lost.
Councillor John Brunt said: "We are extremely disappointed and are actively seeking a resolution to the objection."