No further action over Womaston Children's Home and School probe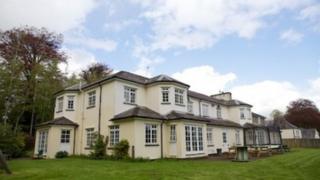 No further action will be taken following an investigation into alleged physical abuse by staff at a Powys residential school, police have said.
Three members of staff at Womanston Children's Home and School at Walton, near Prestiegne, had been arrested on suspicion of child neglect.
But Dyfed-Powys Police said there was no prospect of a conviction.
Womanston taught pupils aged 11 to 19 with learning disabilities, including autism and challenging behaviour.
The school and home, run by the charity MacIntyre, was closed on 31 August, 2014.
In a statement, the charity said: "It is important to MacIntyre and all involved that this matter is properly and clearly concluded, so the next step will be for the relevant statutory and professional bodies to meet to consider the next steps within the safeguarding process.
"MacIntyre appreciates that this has been a very difficult time for the young people, their families and the staff involved and we remain committed to ensuring that everyone is supported well and that we communicate the CPS decision and any further action in a timely fashion."