Sheepdog's '240-mile trip to former home' in Aberystwyth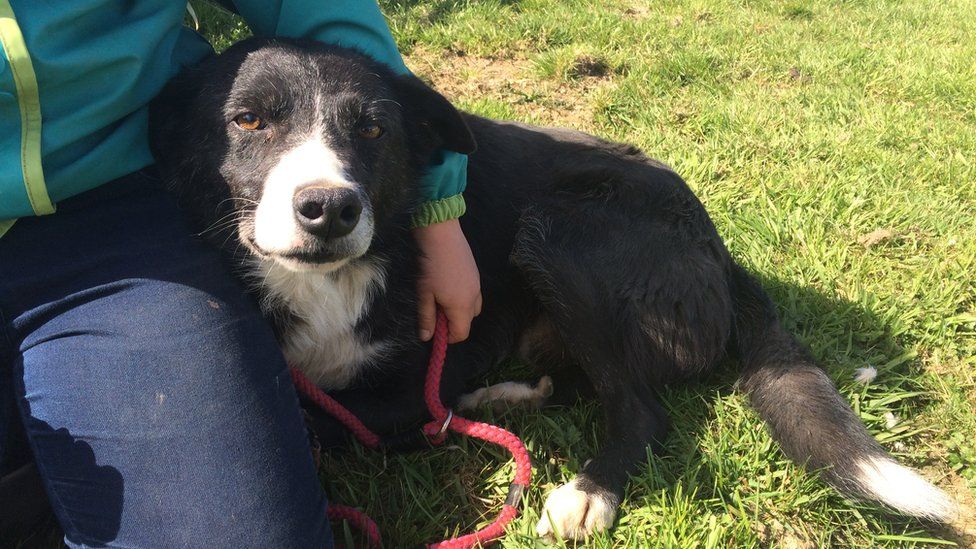 A sheepdog originally from a farm in Ceredigion appears to have made the 240-mile solo journey back to its birthplace from its new home in Cumbria.
Pero, a four-year-old working sheepdog, escaped from Cockermouth on 8 April only to reappear on the doorstep of Alan and Shan James's farm near Aberystwyth a fortnight later.
His previous owners have no idea how he found his way back.
They now plan to keep Pero.
Mrs James said: "The farmer in Cockermouth was looking for a dog that could round sheep and follow a quad bike, and we thought Pero would be ideal for the job.
"We told the farmer to take him away and see if he'd be willing to work for him on his farm up north. And so Pero left us at the beginning of March."
But it seems Pero would not settle in his new home, and while out working on the farm, he bolted across the fields.
"We'd been told that Pero had disappeared, and was nowhere to be seen " said Mrs James, who lives with their five children on the sheep farm in Penrhyncoch.
"But then, last Wednesday evening, April 20, my husband Alan went out to check on the animals after supper and there was Pero on our doorstep.
"It was a bit of a shock, and the dog was going crazy after seeing Alan.
"No-one called us to say that they'd dropped the dog off, and even though he has a microchip no-one's been in touch either to say that they've found him.
"It's a total mystery as to how Pero has managed to find his way back to us. We know that dogs can find their way home, but 240 miles is a long way to travel."
Now the family wish to find out if anybody has had an unfamiliar black and white sheepdog calling around looking for food at any time over the past two weeks.
"When he came back, he wasn't hungry or weak, so he must have managed to find food somewhere. He must have stopped in places along the way," she said.