Powys council homes: Bid to halt right to buy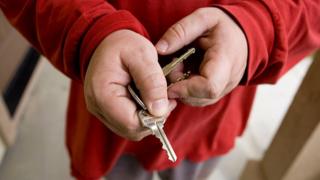 People living in council and housing association homes in Powys could be stopped from buying them in future.
Powys council is set to apply to the Welsh Government to suspend the right to buy scheme for the next five years.
A report for cabinet on Tuesday backs the move, saying it would leave the authority "better able to address the housing needs of an ageing community".
Swansea, Carmarthenshire and Anglesey councils have already been given the power to halt sales.
The report said none of the eight housing associations which operate in Powys have sold any homes under the right to buy scheme for the past five years.
It said this is the preferred choice as it was the "only option that gives the authority complete freedom to maintain, increase and improve the housing stock necessary to address a changing demand over coming years".