First Welsh medium primary school to open in Welshpool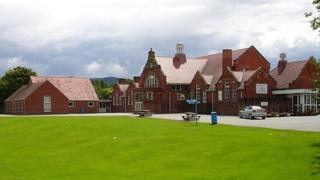 Plans to replace four primary schools with two new ones have been backed by Powys council.
Ardwyn, Grungrog, Oldford and Ysgol Maesydre nursery and infants schools will all shut from August.
Welshpool's first Welsh medium primary school will be created at the current Ysgol Maesydre site to replace them.
The council originally dropped plans for a Welsh school in the 1990s in the face of a large campaign. There was just one objection to the latest plan.
A new English-medium Church in Wales school will also be built near Welshpool High School after the council's cabinet backed the recommendations in a report.
The new schools will operate from the existing sites for the 2017-18 academic year.