'Challenges ahead' despite £11m for Powys' highways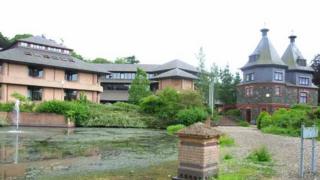 An extra £11.85m will be spent on improving Powys' highways over the next three years, the council has said.
However, there are still "significant challenges ahead" according to cabinet member John Brunt.
He said the council has a maintenance backlog of £57m for its roads.
Mr Brunt added: "Despite this latest additional investment the overall road conditions will still deteriorate but at a reduced rate."
The local authority's capital investment strategy for three years from 2017-18 was agreed in February, with the council announcing on Wednesday that £11.85m would be earmarked for roads.