17 Cae Post jobs go after Powys recycling contract axed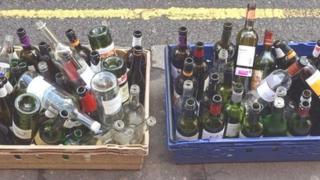 A charity which has made kerbside recycling collections from 5,000 Powys properties for 10 years will cease the operation on Saturday.
Cae Post will stop working in Welshpool and the north of the area after the local authority decided to take on the work itself.
While Powys Council took on workers, 17 staff have been made redundant.
Cae Post is a social enterprise which employs disabled and disadvantaged workers.
Chairman of trustees John Harrington said the loss of the contract would cause "difficulties", but the charity would look for other opportunities.
The 30-year-old operation plans to distribute 3D printer filament and offer a trade waste collection service.
Powys Council has distributed new boxes and plans to run collections in line with collection work around the county.