Powys pupils to learn business from Monopoly-style game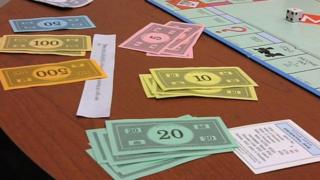 Pupils in Powys are being told to use a Monopoly-style game to learn business skills.
The council hopes Business Battle's strategies, inspired by classic board games including Risk and Battleship, will help teach business skills.
It teaches the principles of manufacturing a product, releasing it into a crowded market and maintaining interest and profit with marketing.
Powys' trading standards is encouraging secondary schools to use it.