Aberystwyth student dumps car in drive and heads to China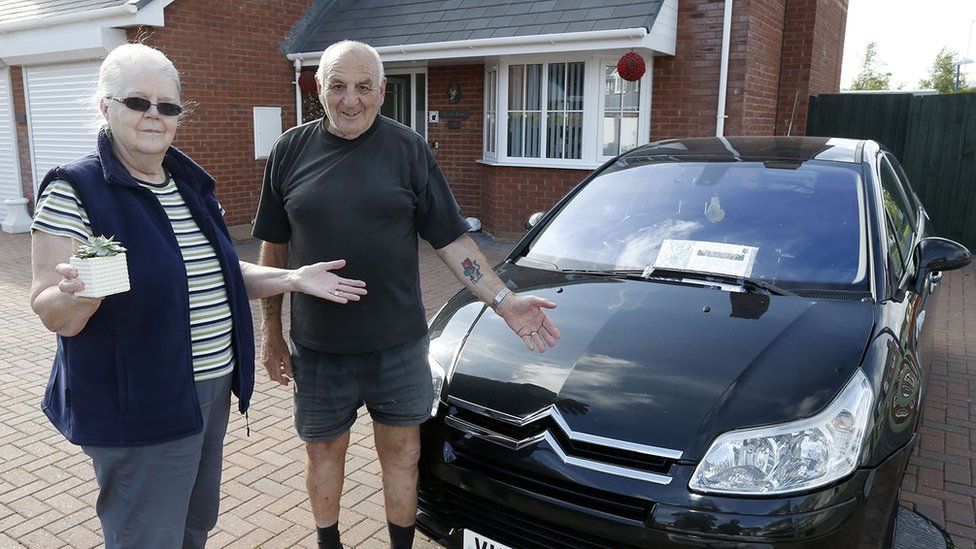 A couple were left "flabbergasted" after a student dumped his car on their drive and went home to China for the summer.
Tom and Julia Ebenezer found the black Citroen and a cactus outside their house in Aberystwyth, Ceredigion.
A note asked them to look after the vehicle and plant, adding "I will bring present from China".
Ms Ebenezer told BBC Radio Wales they could not move the car as he had not left the keys.
She told the Eleri Sion programme the car had been on their drive for three weeks and due to concerns about safety, Dyfed-Powys Police and Ceredigion council had been out.
Other neighbours are now concerned more students could try to park on their drives in order to avoid being fined by parking on roads for weeks on end.
"He's parked over our man hole, which could be quite serious," Ms Ebenezer said.
"The other issue is that if someone did something to the car and it went on fire, the vehicle is on private property and the police cannot do anything about it."
Ms Ebenezer said she was "flabbergasted" when she spotted the car and the cactus as they had only spoken to the student briefly a few times.
"It is quite a nice note, obviously thanking us, and he's going to bring us a present back from China," she said.
"He telephoned yesterday full of apologies, and would I please please accept his apologies, he's heartbroken in China of what he's done.
"Ok he's done wrong, I've accepted his apologies, but the main concern is to get the message out to the community what can happen to them."