Jamaican Bobsled Team step into Aberaeron 'racist' float row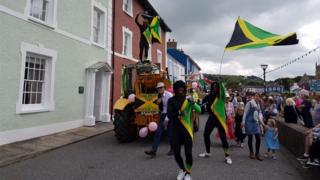 The Jamaican Bobsled Team have stepped into a row over a "racist" carnival float featuring people who had painted their faces black in Ceredigion.
Aberaeron's bank holiday carnival had a float based on Jamaica's bobsleigh team from the film Cool Runnings.
The incident was called "unacceptable" and police said they were investigating it as a "perceived hate incident".
The Jamaican Bobsled Team have since spoken out and said they hoped the incident would help "educate" people.
In a statement online, the team said members of the carnival float had "reached out" to them "to offer their apology and insensitivity of wearing 'black face'".
"We like to take these opportunities to educate, rather than vilify. We believe there was no malice intended," the statement said.
"We also thank them for their generous donation, in support of our team."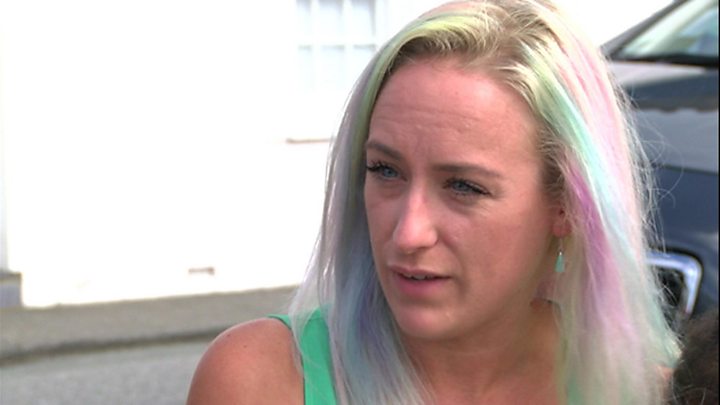 Dyfed-Powys Police confirmed it had received a report of a perceived hate incident following the carnival on Monday.
"An entry to the carnival parade was considered racist. A hate incident has been recorded and a hate crime support officer allocated to the enquiry," a spokeswoman said.
"We will keep the complainant informed and monitor any community tension."
The organisers of the carnival have declined to comment.
Cool Runnings was a 1993 film loosely based on the real life story of Jamaica's first bobsleigh team to compete at the 1988 Winter Olympics.