Watchkeeper drones crash in sea off Wales, MoD confirms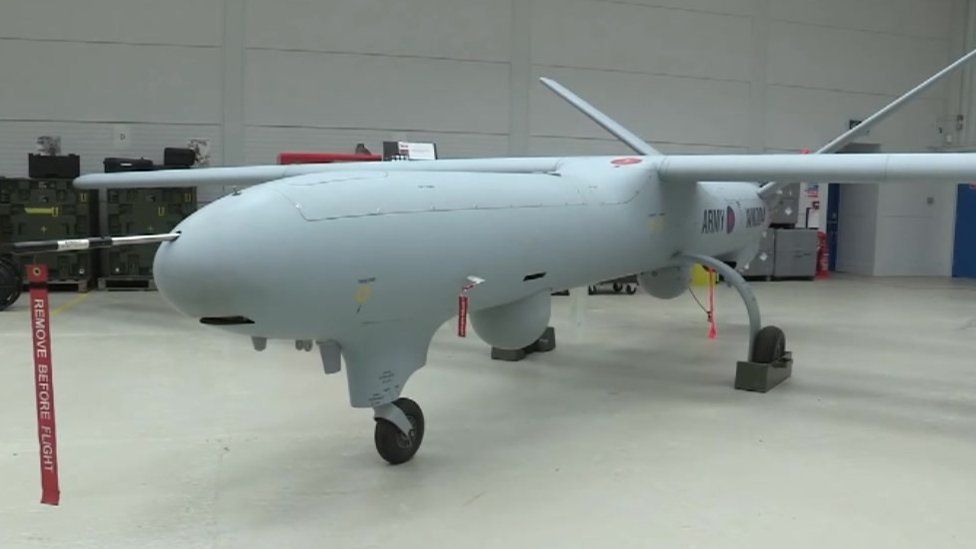 Two multi-million pound British Army drones crashed after taking off from a base in mid Wales, the Ministry of Defence has confirmed.
The unmanned Watchkeeper aircraft were lost in the Irish Sea earlier this year, leading commanders to temporarily ground the entire fleet.
Flight trials resumed at Aberporth Airport in Ceredigion in early July.
The crashes are the latest in a series of accidents and delays to have hit the Army's new spy planes.
The MoD ordered 54 Watchkeepers in 2005 as part of an £847m deal.
Originally, it was hoped they would be in service by 2010.
Delays have been blamed on technical and safety issues and a lack of trained personnel.
The MoD said despite the crashes, it hoped to bring the aircraft into full service by the end of the year.
A spokesman said: "Inquiries into the specific incidents are ongoing as they look to learn all they can from the events".
The Watchkeeper has proved controversial and protests have been held at Aberpoth Airport by peace campaigners.
Harry Rogers, who runs Drones Campaign Network Cymru, is concerned about their safety.
He said: "There's been two previous incidents, one crashed into the runway about three years ago and another one crashed into the road outside the base and hit a parked car. No one was in the car but there could have been.
"The main reason people are opposed to drones in this area is the noise and the surveillance issue. People are worried about their privacy."
But business owner Derfel Thomas said he had "benefitted business wise" from the airport.
"We've sold them specially-built trailers and we maintain their tractor. Across 12 months we do a fair bit with them," he said.
"We have to support anybody that creates work."