Bodlondeb, Aberystwyth: 200 march against care home closure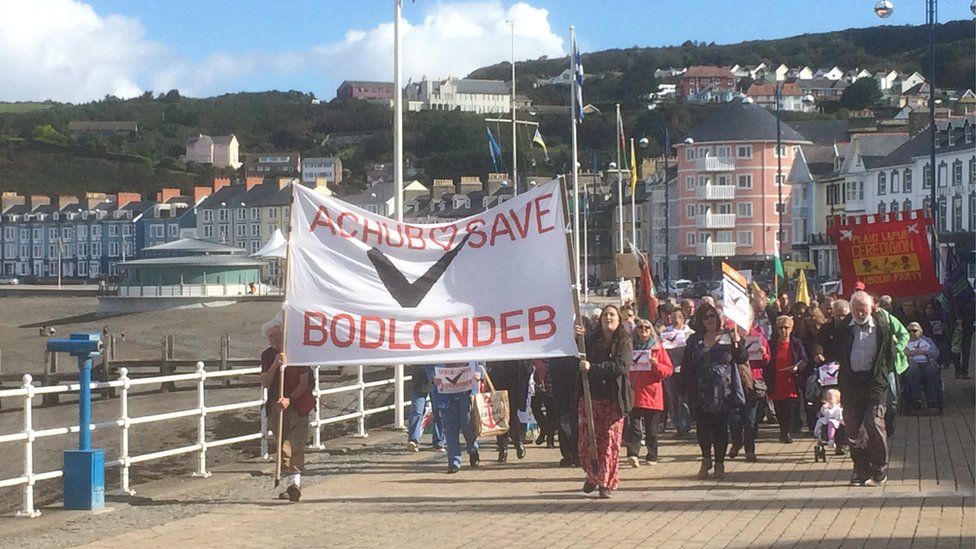 A march has taken place protesting the proposed closure of a care home in Aberystwyth.
About 200 people took to the streets on Saturday to voice their opposition to the move.
But unions have said there is no plan in place for care provision if the home shuts, and residents could have to move long distances.
People gathered at Owain Glyndwr Square at 10:00 BST, before setting off on a march around Aberystwyth.
A consultation is running until 25 September, with a public meeting on Sunday at Llwyn yr Eos primary school from 19:00 BST.
The council has said Bodlondeb would need significant investment to continue operating and was operating at a loss of nearly £400,000 per year.