Escaped Borth lynx caught on camera next to bait cage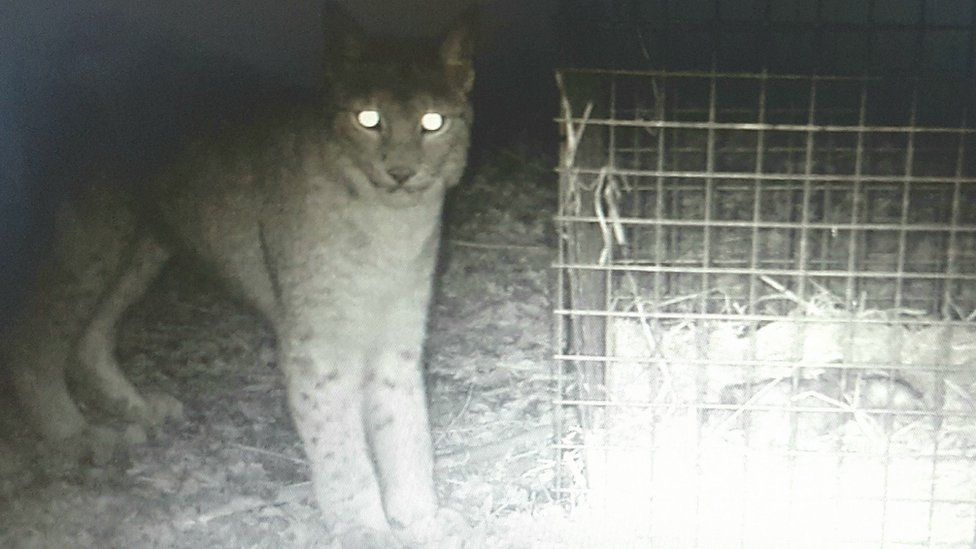 Zoo staff are "getting closer" to capturing an escaped lynx after it was pictured overnight next to a cage baited with food to humanely trap it.
Lilleth, an Eurasian lynx which is about twice the size of a domestic cat, escaped its enclosure at Borth Wild Animal Kingdom, near Aberystwyth, in the past week.
The zoo has been shut while staff try to capture it.
A message on its Facebook page said the lynx was "playing with us".
"She was stalking us tonight," joked the zoo keepers.
Dyfed-Powys Police has said the lynx could become aggressive if it is cornered and are urging the public to be vigilant.