Lynx death: Borth zoo lodges appeal against wild cat ban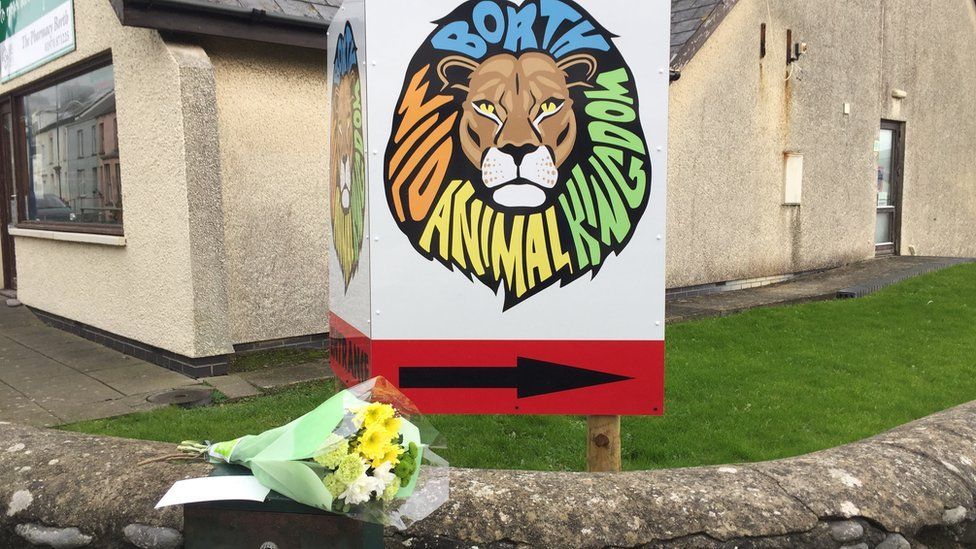 A zoo which had two of its lynx die within days of each other is to appeal against a ban stopping it from keeping certain dangerous animals.
Borth Wild Animal Kingdom, in Ceredigion, has lodged an appeal with Aberystwyth Justice Centre magistrates.
Ceredigion council said it was aware of the appeal.
The zoo has been closed since Lilleth, the Eurasian lynx, escaped and was killed by a marksman after the council decided she posed a risk to the community.
The proposed ban on keeping "category one" animals includes wild cats. It was issued by the council, as the zoo licensing authority.
At the time, zoo owner Tracey Tweedy said several of their animals could be rated as category one, including the lynx.
It also covers animals such as lions, leopards, big monkeys, snakes and caymans.
On Friday, her husband Dean Tweedy said their appeal will be for certain animals, such as the two lions they have, which he believes are too old to be moved.
He said: "They are in the best place possible for them. They are in a custom-built enclosure built two years ago for them.
"They came here because there was nowhere else for them to go and this is the last chance for them.
"We only took over in June this year so some of the things that they've pulled up on have been there for years.
"We have put in place double door systems, safety measures and winches - all the things that were required of us.
"A lot of people want to see us open again and a lot of people have been phoning up and asking if they can see us.
"It would be nice to get it all done and functioning so we can get happy people walking around again."
The council confirmed the appeal had been lodged "by way of complaint against a licence condition imposed by Ceredigion County Council".