'At risk' trees to be removed from Machynlleth roadside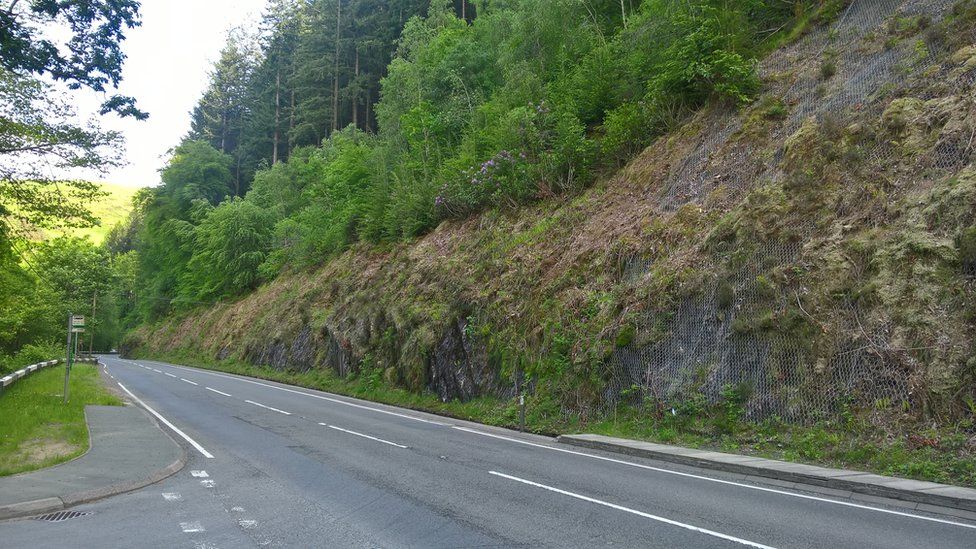 Unstable trees covering an area the size of 30 football pitches are due to be felled from above a major road.
They form part of the Tan y Coed woodland and have been growing on a steep bank over the A487, north of Machynlleth, Powys.
Natural Resources Wales said some trees are "twice the size of Machynlleth town clock" and weigh up to 12 tonnes.
Contractors will install a 900m (2,952 ft) long catch fence to ensure their safe removal.
Temporary traffic lights will be on the road near Ceinws for around three months, but they will be removed during weekends to reduce disruption.
Once the fence is in place, work will begin to fell approximately 22 hectares of trees - roughly the size of 30 football pitches.
NRW project manager Jared Gethin said: "These trees have become unstable and the risk that they could fall onto the road and cause an accident is increasing".