1,000-year-old oak on Offa's Dyke in Welshpool falls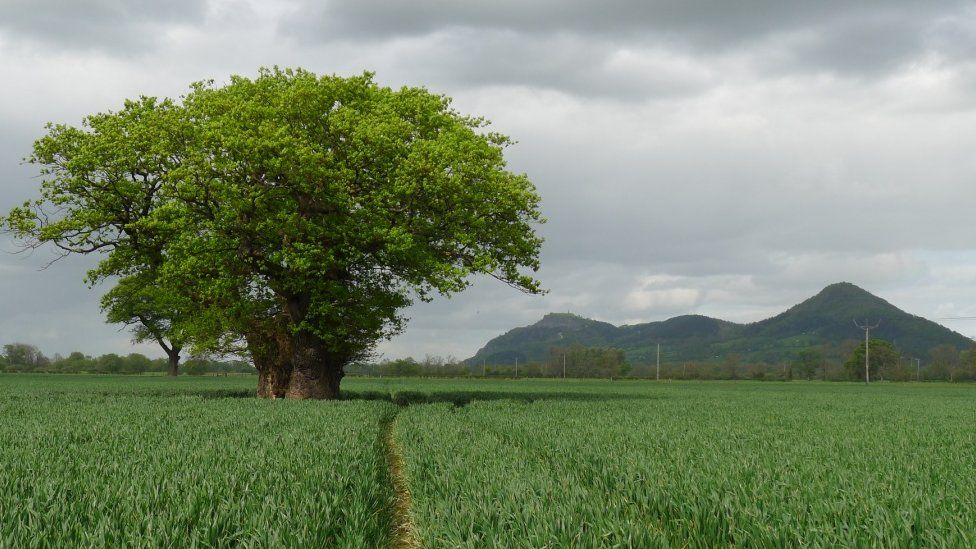 One of the oldest trees in Wales which was probably planted 1,000 years ago as a boundary marker along Offa's Dyke has fallen down.
The Buttington Oak was spotted collapsed in its field two miles from Welshpool in Powys by a man nicknamed the "tree hunter".
Rob McBride said he was sad to see such a significant tree grounded.
The tree's girth measured 11m, which made it about 1,000 years old, he added.
Mr McBride, who records ancient trees in Wales, said the oak had enormous cultural significance as it was a pollard - it had not grown in the field naturally.
Instead, he said it would have been planted by local people to mark the site of the Battle of Buttington and also as part of Offa's Dyke - the border earthwork built by King Offa in the 8th Century.
"It's such a pity as this was the largest tree on Offa's Dyke and the second largest in Wales," he added.