Dolau Beach slurry spill prompts warning to farmers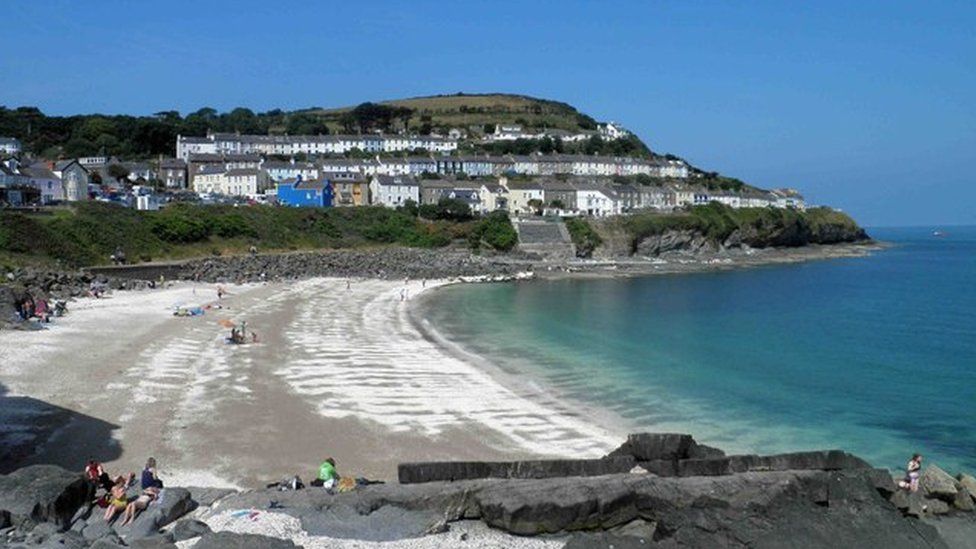 Farmers have been given a fresh warning about manure spreading after a slurry spill closed a popular beach.
Dolau beach in New Quay, Ceredigion was made off limits on 30 March after animal waste contaminated a nearby stream.
Natural Resources Wales (NRW) has confirmed it is investigating the incident.
Although the beach has re-opened, samples of stream water have been taken to a laboratory for analysis.
Aneurin Cox, of NRW, said: "These types of incidents should not happen and we urge farmers and landowners to follow best practice guidance on spreading manure and dirty water during the ongoing wet weather.
"Samples of the polluted stream have been taken for analysis in our lab, these will help assess the impact of the incident and will be used has part of our investigation.
"Our initial searches found no dead fish, but slurry can be lethal to river life."
Dolau beach was one of three affected by another spill five years ago.