Glyndwr University launches research centre in China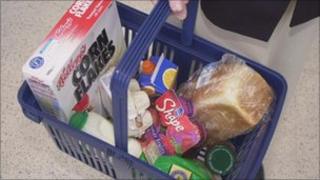 A research centre at Wrexham's Glyndwr University has expanded its operations to China.
The Glyn O Phillips Hydrocolloids Research Centre's new hub will be based at the College of Bioengineering at Hubei University of Technology in the central China city of Wuhan.
Hydrocolloids are plant-based materials which can potentially be used as food additives and medicines.
The university described the partnership as a "major step forward".
The Chinese university has funded the development, including laboratories and equipment.
The research will be directed from Wales, with research staff, post-doctoral fellows, postgraduate students and visiting specialist staff coming from Hubei.
A Glyndwr University spokeswoman said the centre's main objective was to "remove natural variability in hydrocolloids, enhance their functionality and develop new uses for them such as more reliable food additives, and new biomaterials for promoting health and to control disease".
She said hydrocolloids could differ in properties, according to their source, because they are a natural product.
Glyndwr University hopes to reach an agreement with Hubei University which would allow Chinese students to study in Wrexham.
Glyndwr University's vice-chancellor, Professor Michael Scott, said: "The research that takes place at the two centres, both here in Wales and now in China is important practical research.
Hydrocolloids are important ingredients for healthy foods and for medical biomaterials.
"Thus almost everyone can benefit from the research that has been undertaken at the university here in north Wales."