Airbus says outlook at Flintshire plant improved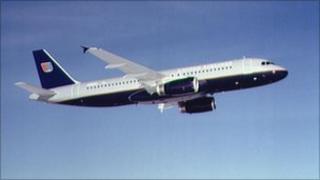 Officials at Airbus' Flintshire plant say the outlook for workers is much better than it was a year ago.
Airbus last week received the biggest single order in commercial aviation history for 180 A320 planes, the wings for which are made at Broughton.
Airbus said production of A320 wings would increase by 33% this year, with work on the A380 superjumbo wings rising by 25% compared to last year.
Wings for its new A350 model is also due to start this year, said Airbus.
Broughton staff are pioneering new composite wing technology for the A350, the first order for which is due to be delivered in 2013.
Airbus, which staged its annual news conference in France on Monday, said the first wings will be assembled this year with the first plane assembled by the end of the year, and flight testing scheduled from 2012.