Wrexham council mobile phone app 'to speed up response'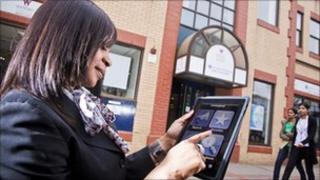 A north Wales council has launched a free mobile phone application to provide instant access to its services.
Wrexham residents can use the Looking Local 'app' to report litter, dog fouling, dumped rubbish, pot holes and road repairs and anti-social behaviour.
Mobile users can take a photograph to forward to the customer contact centre as supporting evidence and their location is automatically identified.
A council spokesman said the device would speed up council response times.
Looking Local was originally devised by Kirklees council in West Yorkshire and enables councils to tap into digital interactive TV, kiosks and games consoles as a public reporting mechanism.