Llangollen International Eisteddfod seeks money help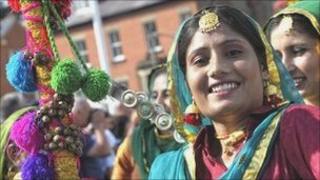 Officials at the Llangollen International Musical Eisteddfod have approached the Welsh Government to help bail out the festival.
The event, which attracts competitors from all over the world, made a loss in 2009 and 2010.
The economic climate was party thought to be responsible for poor ticket sales this year.
A Welsh Government spokesperson said the matter would be looked into.
The event lost its £57,000 a year revenue funding from the Arts Council for Wales in 2010, and relies heavily on sponsorship, fundraising and ticket sales.
Singing stars
This year's event in July suffered because ticket sales were down and organisers said this is partly due to the economic climate.
The most recent published accounts show the festival made a loss of over £60,000 in 2010 and almost £23,000 in 2009.
Eisteddfod officials hope a letter to First Minister Carwyn Jones to ask for financial help will ensure a future for the 65-year-old event.
In the past, the summer event has attracted singing stars including the late Luciano Pavorotti and Dame Shirley Bassey.
A Welsh Government spokesperson confirmed it had received an approach.
"The first minister has received a letter from the organisers of the Llangollen International Eisteddfod and he will respond in due course."