Ched Evans rape case: Four more arrested over Twitter naming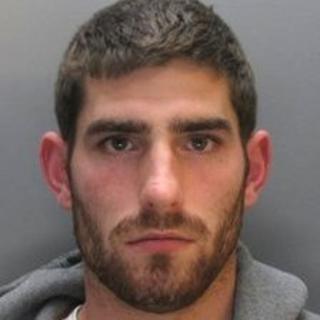 Four more people have been arrested by police investigating the alleged naming of a rape victim on social media sites.
North Wales Police, working with South Yorkshire Police, arrested four men in Sheffield on Tuesday, taking the total number of people arrested to 16.
The arrests follow comments allegedly made after Wales and Sheffield United striker Ched Evans was jailed for raping a 19-year-old woman near Rhyl.
The men were released on bail and North Wales Police expect more arrests.
One man was arrested on Tuesday on suspicion of malicious communication, another on suspicion of malicious communication and under Section 5 of the Sexual Offences Amendments Act.
Two others were arrested on suspicion of attempting to pervert the course of justice.
The men, aged between 19 and 30, were questioned in Sheffield before being bailed to return to a police station in north Wales in July.
By law, rape victims are entitled to lifelong anonymity.
Gareth Pritchard, North Wales Police assistant chief constable, said the force would seek to ensure that the legal anonymity of victims in rape cases was protected.
"We wish to reassure victims of serious sexual offences of our continuing determination to support them."
The investigation has so far seen 17 arrests, although it is understood one person has been arrested twice.
Ched Evans was convicted of rape and jailed for five years at Caernarfon Crown Court on 20 April.
The 23-year-old footballer claimed the woman had consented to sex at a hotel in May 2011.
His lawyers have said he will appeal.