Ched Evans rape case: Government warning after Twitter naming of victim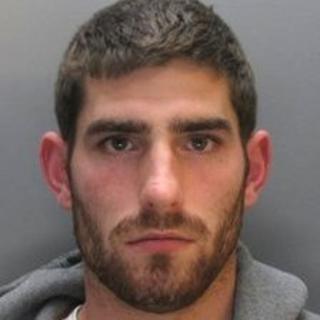 Anyone publishing rape and sexual assault victims' names on the internet will face the "full force of the law," a UK government whip has warned.
The warning comes after 17 arrests after the alleged Twitter naming of the victim in Wales and Sheffield United footballer Ched Evans' rape case.
The player was jailed for raping a 19-year-old woman near Rhyl, Denbighshire.
Government whip Shailesh Vara told the Commons potential internet naming may have to be more closely monitored.
Mr Vara, standing in for Justice Secretary Ken Clarke and junior minister Nick Herbert in the Commons, said: "I want to make it absolutely clear that the anonymity of rape victims for life is there.
"When there is a breach of that, then the full force of the law must take its place.
"I think it is also noteworthy that with the internet, clearly this is something that we have to monitor and we have to make sure that we supervise it a lot better than perhaps we would have done in times past."
Labour MP Kerry McCarthy warned that the case could deter other rape victims from coming forward if they thought they were going to be identified on the internet.
Attorney General Dominic Grieve, has previously warned those who break the law using Twitter, even if they did it anonymously, would face prosecution.
Ched Evans was convicted of rape and jailed for five years at Caernarfon Crown Court on 20 April.
The 23-year-old footballer claimed the woman had consented to sex at a hotel in May 2011.
His lawyers have said he will appeal.
Since then, North Wales Police and South Yorkshire Police have arrested 16 people following comments allegedly made via the internet. It is understood one of the people has been arrested twice.
North Wales Police have said that more arrests are expected.