Farmer Mark Payne jailed for flouting TB regulations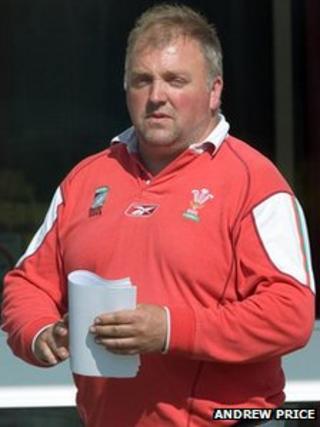 A cattle farmer from Flintshire is beginning a 46-week jail sentence for flouting TB regulations.
Mark Payne, 45, from Brynford, near Holywell, admitting moving animals illegally without pre-movement testing.
The judge at Mold Crown Court said Payne had ignored trading standards officials' instructions and had a history of doing so.
Animal health officials said it should be a warning to farmers to obey rules to stop the disease spreading.
The court heard how Payne moved 40 cattle, owned by his wife, illegally from Waen y Brodlas at Brynford to another holding at Caerwys Hall.
Officers from Flintshire animal health team established that he moved the cattle in September 2011, and then moved them back without carrying out the required testing.
When questioned, he claimed that the tests has been done with the last 50 days and that he had complied with the regulations.
But judge Merfyn Hughes QC was told that investigations showed that was not the case.
The court heard that in 2010 Payne had received a 36-week suspended prison sentence after breaching a TB restriction notice and failed to dispose of bovine carcasses.
He was jailed for 16 weeks, plus 24 weeks from the earlier suspended sentence. He was also given an extra two months for failing to attend court for sentence on an earlier occasion.
After the case a Flintshire council spokesman warned that bovine TB had a significant impact on agricultural production.
"The cost of the impact of this disease to the livelihood of farmers and the agricultural industry as a whole is huge," he said.
'Important industry'
Since 2000, more than £100m had been spent on compensation alone.
He said the issue was one of the biggest challenges faced by cattle farmers in Wales and across the UK.
"The majority of the farming community and those involved in dealing with cattle understand and respect the need to protect this important industry from this disease and its devastating effects on the health and welfare of livestock, and the livelihood of farmers," the spokesman said.
The council worked closely with the industry itself, the Welsh government and the Animal Health and Veterinary Agency to promote awareness, ensure compliance with the regulations and prevent the spread of TB.
"Those found to be deliberately putting animal health and welfare of the Welsh herd at risk of bovine TB will be investigated and put before the courts."