Body in boot trial: John Yates says 'I lost my head' during attack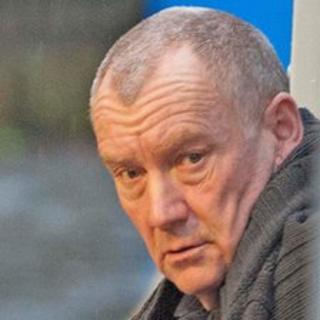 A man accused of killing his estranged wife and putting her body in the boot of his car has told a court he did not remember the sequence of events before her death.
John Yates told the jury at Caernarfon Crown Court: "I lost my head".
Mother-of-two Barbara Yates was head butted, strangled, punched and stamped on during the attack.
Mr Yates, 58, from Warrington, Cheshire, has pleaded guilty to manslaughter but denies murder.
Following the killing Mr Yates drove his car to a police traffic base at St Asaph, Denbighshire, where he handed himself in.
"I don't know the sequence of events, I lost my head," he told the trial.
Cross-examined by prosecuting barrister Wyn Lloyd Jones on Monday, Mr Yates said he and his wife had argued in his car and he pulled up at the entrance to a field in the Warrington area.
He claimed he "exploded" after his wife said she would have sex with men for money and tell their children.
The defendant broke down in the witness box and denied lying to try to get away with murder.
Mr Yates insisted he did not kill his wife because she wanted a divorce.
'New life'
The trial was told that previously Mrs Yates had told her sister that her husband had locked her in a cupboard.
In 2009, Mrs Yates decided she could take no more and left the defendant, but he was jealous of her new life, the jury were told.
In 2011, she was taken to hospital after a "prolonged assault" by him. At one stage he got a hammer and hit her over the head.
Mrs Yates, a taxi escort for disabled children, had described how her husband went berserk after being refused sex. But she withdrew a complaint against him.
Seven months later, on 18 July, she was killed. Mr Yates had been on police bail following an incident 13 days earlier when he stole 35 pairs of shoes and a new dress from her home, the court was told. He had put them on a bonfire.
Mr Lloyd Jones told the jury how Mr Yates had turned up in his Peugeot 306 estate at the North Wales police traffic base at St Asaph where he spoke to a chief inspector.
He told the officer: "I need to hand myself in please, I have killed my wife. I have just had enough. I have mental health issues. She is in the back of the car".
The trial continues.