Shoplifter David Archer jailed for 342nd offence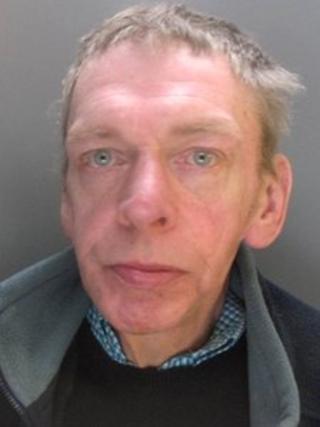 A homeless shoplifter has been jailed for 18 months for his 342nd offence after a judge told him he had a "dreadful record".
David Archer, formerly of Mostyn, Flintshire, had 261 other convictions for shoplifting, other thefts and burglary, Mold Crown Court heard.
He also had 11 convictions over an Asbo which bans him from charity shops and bars him from possessing a charity box.
North Wales Police backed the sentence and said intervention failed to work.
Archer, who admitted two fresh shoplifting offences and two breaches of an Asbo (Anti-social behaviour order) designed to keep him out of charity shops, told the court he had only stolen because he wanted to keep warm during the cold weather.
Archer, who started stealing at the age of 10, wrote a letter to the judge saying he had in the past donated to charities because he appreciated the work that they did.
The judge asked him how stealing charity box or a camera would help him keep warm.
The Asbo was in place to try and give charitable institutions some protection, he said.
"I don't know if he takes me for a fool, but I'm not," said the judge. "I don't accept a word of what he says in relation to that."
'History of targeting charities'
Judge Rowlands said he shuddered to think what the offences had cost his victims and how much the state had spent dealing with him over the years.
"You have a dreadful record and a history of targeting charities.
"You have repeatedly chosen to breach the Asbo, now on 13 occasions."
The judge added: "This is one of the most depressing criminal records that I have seen in a while."
Defending barrister, Andrew McInnes, said Archer was released from prison without funds and he had nowhere to live.
He was motivated to change but there was no hostel accommodation available to him, Mr McInnes said.
Insp Jason Davenport of North Wales Police said: "David Archer is one of the most prolific offenders I have come across in over 15 years of policing.
"Intervention has not worked with this man and I fully support the sentence the court has passed."