Wrexham's new mayor ditches fur robes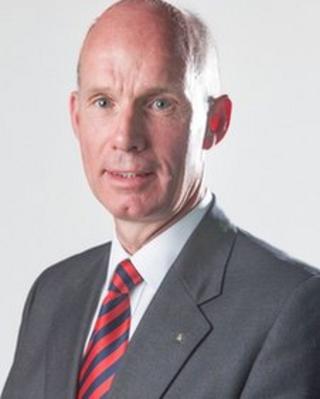 The new mayor of Wrexham says he is ditching his current ceremonial robes after discovering they contain real animal fur.
Stansty councillor I David Bithell was alerted by an animal rights supporter after being installed in his new post last week.
Mr Bithell said he was unaware the robes were made using animal fur.
He said in future he would wear alternative clothing to carry out official duties.
His decision followed an approach by David Price, a supporter of the animal rights group People for the Ethical Treatment of Animals (Peta).
Mr Price had spotted pictures of the mayor's robe on Facebook.
"He posted a comment asking whether the robes were made of real fur, which kicked off the debate," said Peta, in an online statement.
Bouquet 'thank you'
"We urged the mayor to follow the compassionate example of many other public servants who have requested that their ceremonial robes be lined with faux fur."
Peta said wearing real furs was "inexcusable and an act of sheer indifference to public opinion".
Mr Bithell now says he will not be wearing the robe in the future.
"As a supporter of animal welfare it would go against my principles and morals to continue wearing the ceremonial robe," he said.
"I was not aware that the robe contained real fur and I have taken the decision to wear an alternative for official duties and ceremonies."
Responding to his decision, Peta said: "As a thank you for choosing compassion, we are sending Mayor Bithell a bouquet of flowers."