Flintshire councillor Patrick Heesom disqualified over bullying claims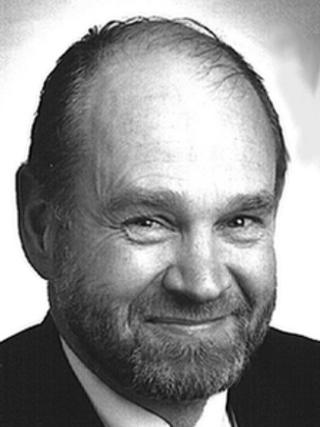 A Flintshire councillor has been disqualified from office for two and a half years amid bullying and harassment claims.
A tribunal ruled Mostyn councillor Patrick Heesom, who denied the claims, breached the council's code of conduct.
The tribunal sat for 58 days before making its decision in relation to several allegations between 2007-2009.
It was reported in 2010 that Mr Heesom was allowed to claim up to £225 an hour towards legal costs via the council.
Flintshire council said it has not, so far, been requested to pay any money and will await the outcome of any appeal before deciding whether to make any payment.
The Daily Post reports the councillor will appeal against the decision.
The ruling was made by the Adjudication Panel for Wales, an independent body set up to assess the standards of elected members of public bodies.
Flintshire council said the former independent councillor has the right to ask the High Court for permission to appeal against the decision which was made last Friday.
'Respect and consideration'
"Should permission to appeal be granted he can ask the court to reinstate him as a councillor until the appeal is heard," said Gareth Owens, Flintshire council's head of legal and democratic services.
He said a "notice of vacancy" for the Mostyn ward will not be published until the right to appeal period expires.
A notice of the decision by the adjudication panel says it found he "failed to comply" with the council's code of conduct and the reasons for its decision will be published on its website in the near future.
It has ruled Mr Heesom be disqualified for two years and six months from being or becoming a member of the council or other similar organisations.
The panel said the allegations it was asked to consider were that Mr Heesom had failed to show respect and consideration for officers of the council by using "bullying or harassing behaviour".
In 2010 Flintshire councillors reversed a decision not to allow Mr Heesom, a former group leader of the New Independents, to have some of his legal costs met.
That decision in principle allowed him to claim up to £225 an hour.
He applied for financial help under the council's indemnity policy as he denied any allegations against him.
Mr Owens said: "In the present case the council has not been requested to pay any money under the indemnity, and it will therefore await the outcome of the appeal before deciding whether to make any payment.
"A councillor must repay the money if he or she is either suspended or disqualified and does not successfully appeal."