Ex-Denbigh mayor John Larsen denies explosion charge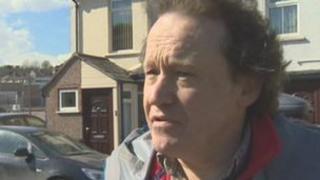 A former mayor of Denbigh who is accused of causing an explosion has pleaded not guilty to all charges against him.
John Larsen is charged with three counts of arson, two charges of possessing explosives and one charge of causing an explosion.
The case at Caernarfon Crown Court has been adjourned for trial in October.
The town councillor from Lenten Pool was remanded in custody. He had been mayor of Denbigh in 1999.
As part of the arson charges, he is accused of of setting fire to an Audi on March 15 this year, as well as setting fire to a BMW on 16 March and a Renault the same day.
He faces two charges of possessing explosives between 1 February and 24 April.
He entered not guilty pleas to each of the charges as they were put to him before Judge Merfyn Hughes QC.
Details of where the alleged offences took place were not read out.