Corwen hydro-electric scheme shares on offer to residents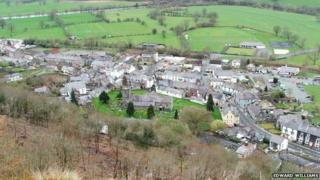 Residents of a Denbighshire town have been invited to buy shares in a community hydro-electric power scheme.
The project in Corwen - channelling water from a reservoir down a 150-metre drop - would guard against flooding as well as generate power for 30 homes.
Corwen Electricity Co-operative is looking to raise an initial £25,000 to fund the planning process.
More shares would be issued to raise the rest of the £275,000 set-up costs.
Shares are available in amounts from £250 to £7,500, and the not-for-profit organisation said that preference would be given to local investors.